Can Online Casino Cheat?
The gambling industry is always fraught with suggestions that the games are rigged. But do online casinos cheat players in Australia? The answer is no! The best online casinos do not risk manipulating the software because they are regularly checked.
Players suspect that web-based casinos control when the games hit. This doubt is compounded by consecutive losses that suggest that the games may not be random. The truth is that casinos will always make money, whether you are playing online gambling games or against a live dealer.
Online casinos have a house advantage in every game that they provide to players. Therefore, casino operators do not need to cheat players. The house edge will generate enough money to pay players accordingly as well as make a profit.
Do Live Online Casinos Cheat?
Players who do not trust online casino games because they operate using a random number generator opt for live dealer games. You are more inclined to believe that a cheating real croupier can be spotted than trusting a computer program.
Live dealer games are streamed live from a casino floor or studio in real-time. As a casino representative, the live dealer only shuffles the cards and deals them to participating players. Since there is a live recording, any cheating caught on camera can be used as evidence, and formal charges can be laid.
The dealer and the casino could face a possible jail sentence and a hefty fine if found guilty. The casino operator is also at risk of losing their gambling license if they are found guilty of cheating on casino games.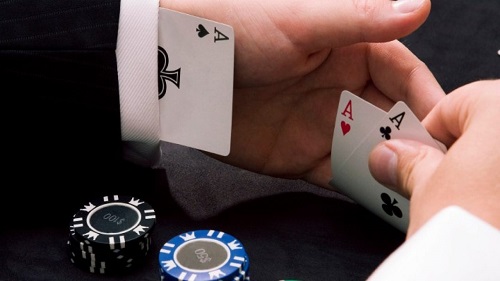 Can You Trust Online Casinos?
Yes, you can trust online casinos that operate in Australia legally. The legit online casinos are regularly audited and tested to ensure that the games are fair and random. Each casino game has an established payout percentage, and auditing firms can identify if the games have been manipulated.
Furthermore, online casinos do not operate or create digital gambling games. The software developers are responsible for ensuring that the games function optimally. Software providers such as Microgaming, Betsoft, Rival, NetEnt, and more have been in the gambling industry for a long time.
Thus, the software manufacturer has a good reputation for providing fair casino games and providing a great gaming experience. They would not risk being banned from providing Australian players with their catalogue of games by cheating.